The Green Man (TGM) presents: 22 Years of Basswerk/ The Collab Sessions – english version
In 2019, Cologne's Basswerk label is celebrating the 22nd year of its existence. To honor this occasion, label boss Heiner Kruse aka the Green Man (TGM) is presenting to us an LP which packs quite a punch. In addition to that, an LP with the Vocalist MC Kingz "Changes (22 Years of Basswerk)" was released, also as part of the anniversary (see more in Linus' review here). "The Green Man (TGM) presents: 22 Years of Basswerk/The Collab Sessions" is a colorful mix of international artists such as the British producers Klute and Digital or the legendary MC Navigator. But Cologne residents don't come up short either. Gourski, Seibel, FR33M4N or the singer Zera add their part to the musical diversity of this compilation. And besides classic Drum and Bass there is an entry by Triou (Gregor Schwellenbach, Dirk Leyers and Heiner Kruse).
The Green Man (TGM) and Klute – Alone at the Table
The Green Man (TGM) and Klute start off with "Alone at the Table". British artist Klute has been rather silent in the recent years. Many have probably missed his releases on Metalheadz or his own Commercial Suicide imprint but with the collaboration on Basswerk a wonderful example of a well-thought out feature was created. The track itself is quite calm and builds up step by step. You can sense a kind of 'underwater' feeling in which the beautiful pads that always fascinate me in Klute's productions stand out. The bassline carrying the track underneath does its part too.
By the way: Klute recently put out a new EP. Have a listen, it's another great release.
The Green Man (TGM) feat. The Kammerchor des Kölner Männer-Gesangsvereins (KMGV) and Maria Kublashvili – Caritas, Veritas, Liberias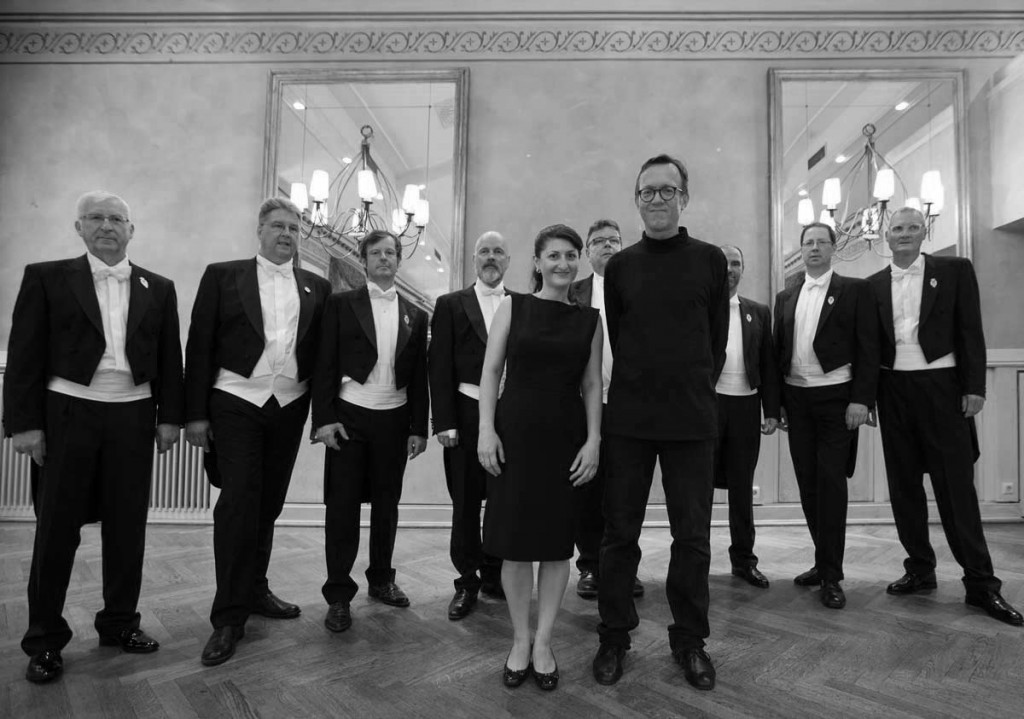 A very exciting and in this form pretty much unique project marks the second entry of the album. A cooperation with the chamber choir of Cologne's male chamber choral society (KMGV) and opera singer Maria Kublashvili. What seems a bit unusual at first creates a highly interesting result. I'm often quite skeptical and critical when it comes to a fusion of classical and electronic music because few can manage this transfer. But this project works out very successful.
The low and pressing bassline in combination with the male choir which itself creates a rather dark and solemn framework is complemented beautifully by the soprano voice of Maria Kublashvili.
Heiner had the idea in 2011, being a choir singer himself. The advantages of creating music together and the meditative air this process carries with it can deliver a very individual musical experience which can never be achieved through media. Heiner worked with different microphone and sound shielding techniques to ensure optimal capturing of the sound and to get a better spaciousness within it.
At first, he told me, it was strange to wander between musical worlds like that, worlds that usually don't come into contact with each other. But Heiner realized from the start that there are certain similarities between solemn choir pieces and dark and deep Drum and Bass elements. Thus he looked for ways to combine these. At first this was more complicated than he would have thought. For example after encountering problems with existing pieces he just composed new ones, let the choir sing over them and added Kubashvili's soprano parts on top of them.
For this fusion the spirit of combining sounds was most important. This form is pretty unique and finds inspiration in artists like Hidden Agenda or labels like Creative Source, Photek or Saigon.
"In the early years of Jungle everything revolved around new musical combinations, even when the aforementioned labels combined mostly Soul and Jazz with Jungle which is also very close to my heart. Of course fusions of classical and electronic music have been done before, but those were mostly a tad too 'over the top' for my tastes. And it's mostly the same pieces recycled over and over."

The Green Man (TGM)
FR33M4N and Zera – Like Them (The Green Man (TGM) Remix)
The next track is a TGM remix of Cologne producer FR33M4n and singer Zera's tune "Like Them". Zera got into the spotlight recently because of her collaboration with Gourski.
The track is more on the 'pop DnB' side and by employing 808-rhythms creates certain Trap-like vibes it just want to make you bounce.
Digital & The Green man (TGM) – Juice
This track is most likely my favorite track of the collaboration. Being a huge fan of Digital this doesn't really come as a surprise. 🙂
The track has a beautiful buildup and you can clearly discern the various elements of both producers. The catchy, dubby Digital-bassline in combination with the pads and percussive details make up for a wonderful synergy of both artists.
The Green man (TGM) and Skarra Mucci – Top of The World
Having been an unknown name to me until now, Skarra Mucci got me into never forgetting him again from now on. An unbelievably soothing and sustaining voice that accompanies you throughout the tune. Originally a Reggae and Dancehall MC, Skara Mucci incorporates elements of DRS' flow and the warm voice of MC Fava. A track just made for sunrises.
Triou – Pulque
The next track stands out, alone for his tempo and characteristics. Triou, as you would have guessed, is a trio consisting of Gregor Schwellenach, Dirk Leyers and Heiner Kruse. They created this track in a three-day studio jam session. The transfer between Techno, Funk-Jazz and exotic rhythmic elements is showing clearly, because all three artists contribute their respective part. Gregor Schwellenbach is a multi-genre talent working everywhere from composition, arrangements movie scores but also music theater. Dirk Leyers, also known as Africaine 808 brings the funky influences with him. Again, the pads and atmospheres are predominant within the track. Paired with the somehow exotic sounding rhythmic elements and funky synthies they create a beautiful groove.
Aquasky and The Green Man (TGM) – Rhodesya
This entry is an epitome of "music for a good mood". The Bournemouth based trio Aquasky who released on Moving Shadow and Reinforced back in the day – something you can sense in this tune – made it possible, together with TGM to dive deep into the atmospheric world of Liquid DnB. This tune creates great anticipation for the upcoming festival season. The rolling bassline and the classic Drum and Bass rhythm immediately make you want to start stepping to this tune.
The Green Man (TGM) and Chevy – Like One
The next one is another track literally bubbling with euphoria. Basswerk resident MC Chevy is definitely doing his part and – as the track name tells us – creates a sense of unity. "Like one, open up your heart, come together. Like one, feel the beat, step up step up. Like one, a junglist nation shining like one. Hand in hand we rise up together. Like one". The lyrics really tell it. They call for something united, something big: Drum and Bass!
The Green Man (TGM) feat. David Boomah, Maria Kublashvili and Gregor Schwellenbach- Just Stay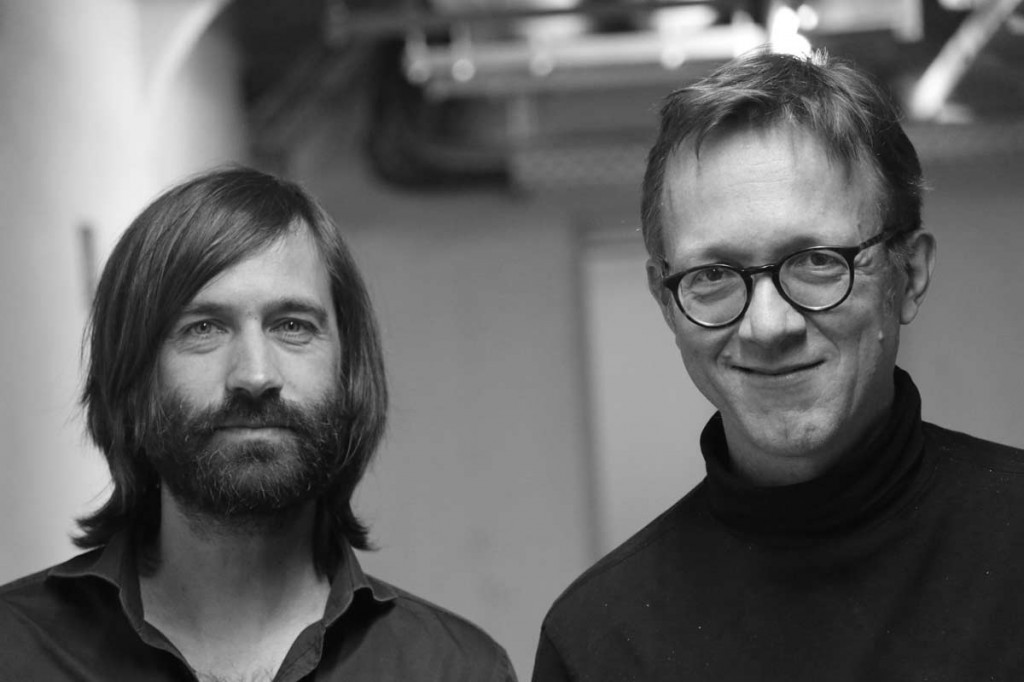 Another tune with artists contributing to the production across several genres. A mixture of a rolling bassline, techsteppish elements and the warm vocals of David Boomah complement each other to create an emotional synthesis. Small sung parts by Maria Kublashvili are a special highlight of the track.
Navigator, The Green Man (TGM), Brian Brainstorm and DJ Freeze – Live the Life You Love and Love the Life You Live
This collaboration between Cologne's Brian Brainstorm, Jungle veteran DJ Freeze, TGM and MC Navigator is sure to make every Ragga Drum and Bass and Jungle heart leap for joy. You can clearly distinct the respective elements contributed by every artist and observe how they are forming a conglomerate of pure Ragga vibes.
Digital, The Green Man (TGM) – Guitar
Another track full of atmospheric elements taking you to the land of dreams.
The Green Man (TGM) and Numinos – Atacama Observatory Reboot
This fusion of amen break and Drumfunk elements with pure pads and lush piano synths works out outstandingly. Especially during dark winter times this track can lead you through emotional realms. Maybe this isn't "big room DnB sound" but it's a complete landscape of atmospheric pads.
The Green Man (TGM) and Thorsten Quaeschning (Tangerine Dream) – Tangent Moment
Tangent Moment is a prime example of a tune with a long intro and build-up. As the track progresses, more and more coherent elements are gradually added which culminate after the first half of the track in a drop that can best be described as a fusion of synths and a rolling bassline. The outstanding synth contribution is a clear work of Thorsten Quaeschning who is highly talented in operating synthesizers.
The Green Man (TGM) and Gourski – Muelheim Concrète
The next track is a collaboration between TGM and Gourski, another producer from Cologne. The main feature of this track which is easily the deepest one of this compilation are the short and clicky beats.
The Green Man (TGM) and Seibel – What's Good – What's Bad
What' Good – What's Bad is another Cologne collaboration. Driving neurofunk elements are a main part of the tune until the end and are enhanced with atmospheric pads. Hence the name, probably – on the one hand quite dark, on the other hand bright with its friendly pads, a ray of sunshine at the end of a grey sky. What' Good – What's Bad?
The beat is shared with a broad line of rather samey Neuro productions and therefore to me not the most outstanding part of the track. For friends of contemporary neuro productions this will be appealing though.
The Green Man (TGM) and Seibel – Synergy
Another track characterized by neuro influences but with a more organic beat so it is not just overproduced snares – the part atmospheric pads in this tune are done very well.
Conclusion
Altogether the Collaborations LP, especially in the face of the challenge of such a huge musical diversity, is a great accomplishment. The vibes and the cheerfulness literally jump out of the work and it truly stays in your ear. If I had to describe the whole album with just two words, it would be "Atmospheres and Vibes".