In Akuratydes music ambient clashes with Drum&Bass. Spherical guitars merge with recessed beats. In November, the producer from California released his debut album "Past Lives" on Blu Mar Ten. Darius Thies interviewed him for Trommel & Bass.
The interview with Akuratyde
TuB: What is your first fond memory of music?
Akuratyde: Probably laying on the floor in our living room listening to the records that my parents would play and staring at the album artwork and obsessing over it. There's one in particular from John Michelle Jarre. His first oxygen record. I'm really dating myself here, but I would just stare at that album cover for hours while the record played and try to decipher its meaning and imagine what universe it existed in. So I guess I've been interested in electronic music since a really early age.
TuB: Which record has changed your life?
Akuratyde: Definitely "Nevermind". Just because it inspired me to want to learn guitar and play rock music. Beyond that I wouldn't say that there's no particular record that changed my life. There are a lot of records that changed my life, influenced me. My taste in music has changed a lot over the years. The styles of music that I listen to have changed a lot over the years and so I wouldn't say there is one record that changed my life, but just that my life has been really profoundly influenced and impacted by music as a whole.
TuB: Tell us more about the concept of your new record "Past Lives".
Akuratyde: Basically the concept is kind of about life and death and it's very autobiographical. To keep it brief between 2014 and 2016 three people that were either family members or people close to me in my life passed away and two of them were very very sudden and unexpected. So as you can imagine having three people pass away it just took a really big toll on me. Working on the record was sort of my way of working through that. The theme of the album started to come together and I saw it as a reflection on my life up to this point in the lives of the loved ones who I lost and just kind of life in general. So it's like a reflection on life and death basically.
TuB: It's your first big release on Blu Mar Ten Music. How does it feel?
Akuratyde: It feels incredible. Blu Mar Ten Music is my favorite label and when I started Akuratyde in 2013 my goal was to have a release on Blu Mar Ten Music. I had a short list of goals that I wanted to accomplish and at the very top was to have a release on Blu Mar Ten music. And within two years of starting Akruratyde I made that happen. And then within five years of starting this project I have my debut album coming out on the label. And so it's an incredible feeling. There were times when I really wasn't sure if it was going to happen, but I just had to keep pushing myself and try to do my absolute best. Eventually it did happen and it just it feels amazing to be part of a very small group of people who have had the pleasure to release albums on the label.
TuB: What is drum and bass for you?
Akuratyde: I don't really know what it is about drum and bass that draws me too. I don''t know why I've been writing it for as long as I have. There's just something special about it. I don't know if it's just because it's like weird and different. And I mean that in a good way. You know, because it's like fast and different. And I think, because you can kind of like impart anything that you're into onto Drum & Bass. There's a subgenre for everything. If you're into hip hop there's Drum and Bass that is mixed with hip hop. And if you're into jazz obviously there's jazz influenced drum & bass, if you're into like industrial there's a subgenre of Drum and Bass for that and so I think maybe that's part of what keeps me really interested in drum and bass and why I've been into it for so long. There's something for everybody literally. And you know if there isn't I guarantee you that there will be.
TuB: How would you describe your sound?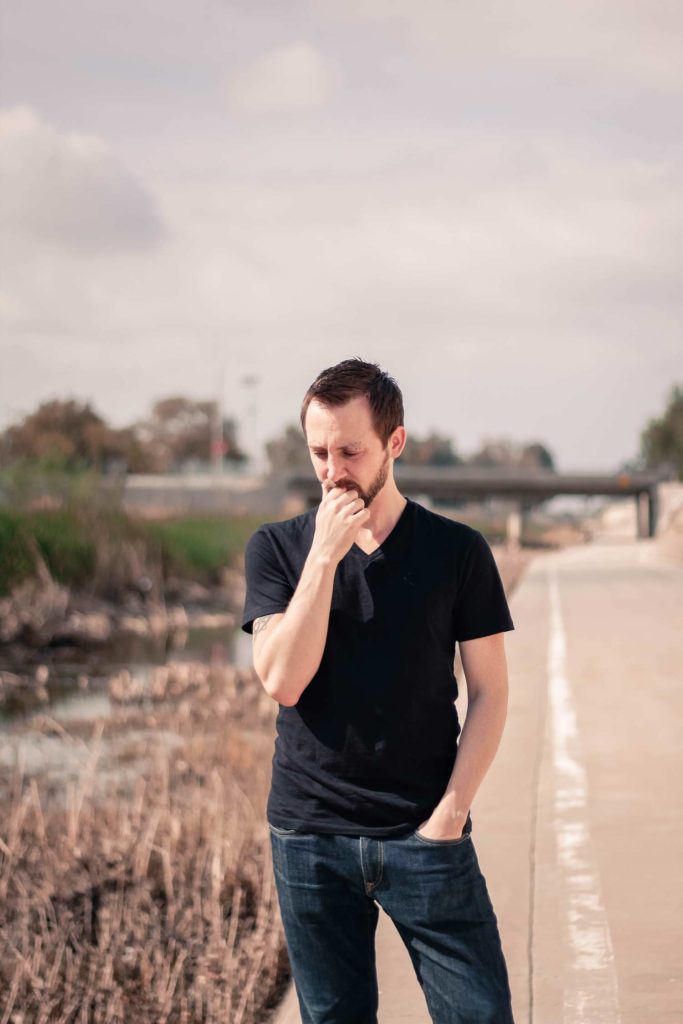 Akuratyde: That's a good question and I struggle with the answer. I live in the United States so you know most people over here are not familiar with drum and bass. I always have a hard time explaining to people what my music is. I'm like oh you know it's it's electronic music but not EDM. It's like ambient like chill for somebody who listens to drum & bass. I guess I would describe it as maybe Ambient Minimal Drum & Bass. I don't know if that really gets it across though. I think maybe when people hear minimal they think of the autonomic sound or like a lot of stuff that's kind of in right now; more like techno influenced. My stuff has definitely a more organic quality to it.
I think that for a lot of producers of any genre of electronic music what interests them is production techniques. And that's fine. There's nothing wrong with that, but that stuff doesn't really interest me very much. I would much rather just load up a patch that I've already made and come up with some really gorgeous melodies and something that moves me, that resonates with me. I would be much more interested to do something like that than to obsess over like some warped baseline that I made or something like that.
TuB: Where does your ambient influences come from?
Akuratyde: I guess not any artists in particular. I actually don't listen to a lot of ambient music. I think it's more just something that comes from me. I just really love the sound of big chords with a ton of washing reverb on them. That's just something that kind of naturally evolved as part of my sound. When I felt like I had found my sound that was already a part of it at that point. So yeah I guess it just comes from me.
TuB: What does the future of music and Drum & Bass sound like?
Akuratyde: I have no idea. I think that in a lot of ways music's becoming more homogenized, but it's also getting a lot weirder and more experimental and different in a good way. When I listen to the radio, which is infrequently, for example the pop stations the songs on that kind of all sound the same. So in that sense I think it's becoming kind of more homogenized. You're hearing that sound everywhere. That's like the pop sound right now. Every pop record sounds like that, but then you see like what labels like Exit Records are doing and the artists on that label combining jungle and footwork and juke and creating this new genre, this halftime stuff. In that way it feels kind of limitless. I guess it just depends on what genre we're talking. And there are genres that haven't changed in twenty years and maybe that's OK and maybe they don't need to change, but there are genres that are getting kind of stale and there are genres that are pushing boundaries.
Akuratyde
Webseite • SoundCloud • instagram • twitter • facebook

Blu Mar Ten Music
Webseite